Mosque Name: El Salvador Mosque
Country: Spain
City: Toledo
Year of construction (AD): 800-899
GPS: 39.856273 -4.026072
Gibson Classification: Parallel
Description:
The remains of this mosque were dated to 801-899 by research. There is an inscription on the site of a later structure dated to 432 / 1041 CE.
Gibson measured the Qibla as 140.4 (taken from the south wall of the structure, in the small alley. It may need ti be revised.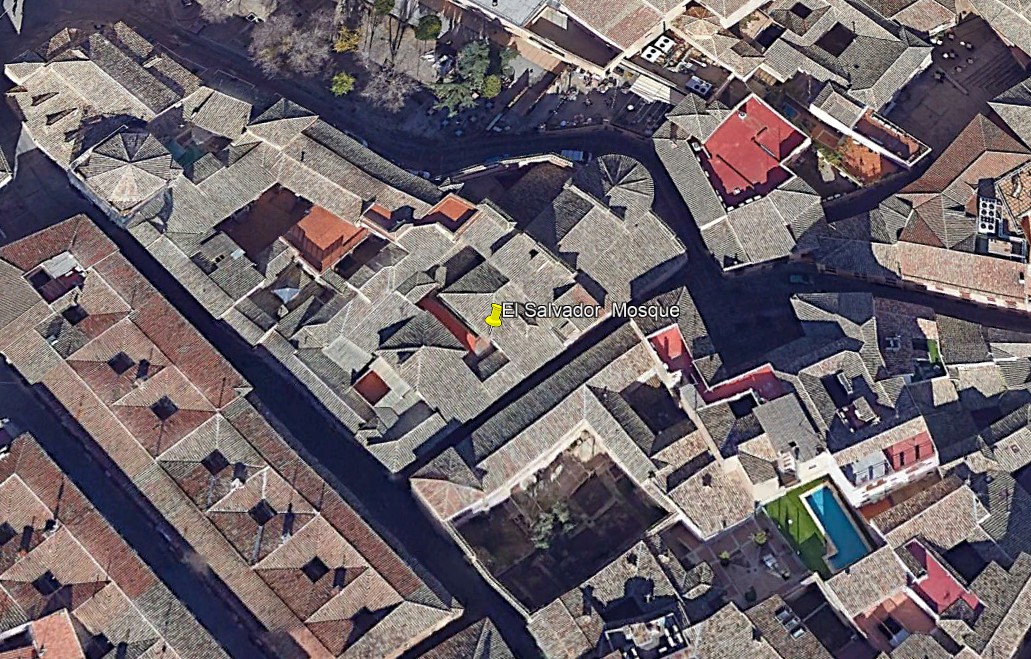 References:
Gómez García de Marina, Miguel, and García Sánchez de Pedro, Julián, 2005. "La ornamentación de la mezquita de El Salvador", Tulaytula: Revista de la Asociación de Amigos del Toledo Islámico 12: 71-91. https://dialnet.unirioja.es/servlet/articulo?codigo=2482071.
Calvo Capilla, Suzana, 2014. Las mezquitas de al-Andalus, Almería: Fundación Ibn Tufayl de Estudios Árabes, 676-679