Mosque Name: El Salvador Mosque
Country: Spain
City: Toledo
Year of construction (AD): 800-899
GPS: 39.856273 -4.026072
Gibson Classification: Parallel
Description:
The remains of this mosque were dated to 801-899 by research. There is an inscription on the site of a later structure dated to 432 / 1041 CE. This mosque was known as the Bab al-Mardum Mosque in Toledo, but it is now the Mezquita del Cristo de la Luz church.
Alfonso Jiménez measured the Qibla as 153 degrees. (Alfonso Jiménez, "La qibla extraviada" (1991).)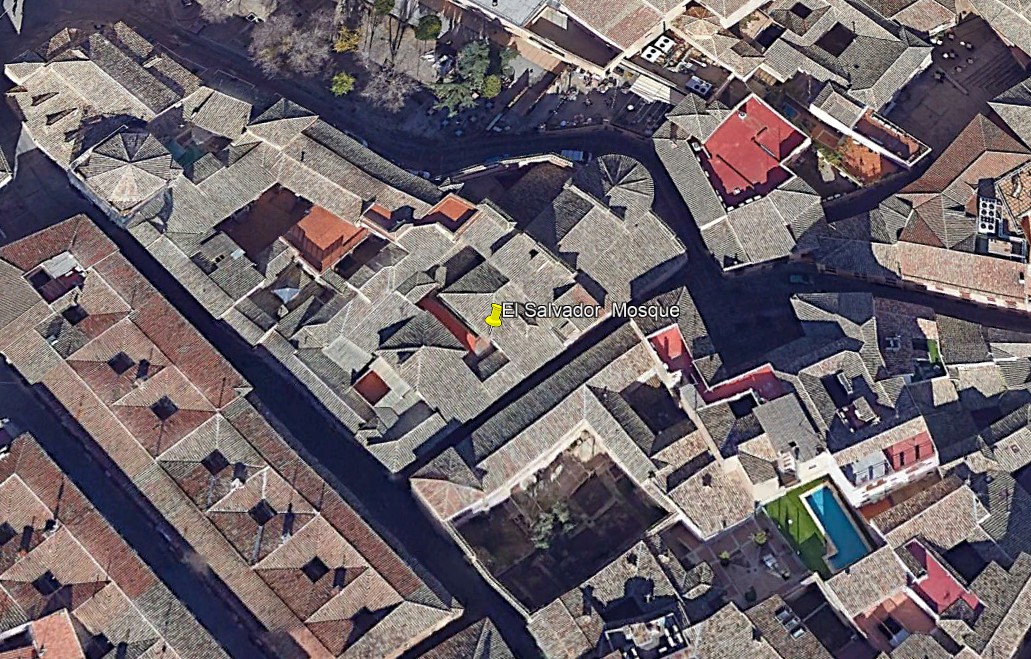 References:
Gómez García de Marina, Miguel, and García Sánchez de Pedro, Julián, 2005. "La ornamentación de la mezquita de El Salvador", Tulaytula: Revista de la Asociación de Amigos del Toledo Islámico 12: 71-91. https://dialnet.unirioja.es/servlet/articulo?codigo=2482071.
Calvo Capilla, Suzana, 2014. Las mezquitas de al-Andalus, Almería: Fundación Ibn Tufayl de Estudios Árabes, 676-679
Jiménez Alfonso, , "La qibla extraviada" (1991).