Mosque Name: Qasr Uweinid
Country: Jordan
City: Desert Castle
Year of construction (AH): unknown
Year of construction (AD): 8th Century
GPS: 31°47'6.14"N 36°44'2.44"E
Original Qibla: unknown
Rebuilt facing Mecca: unknown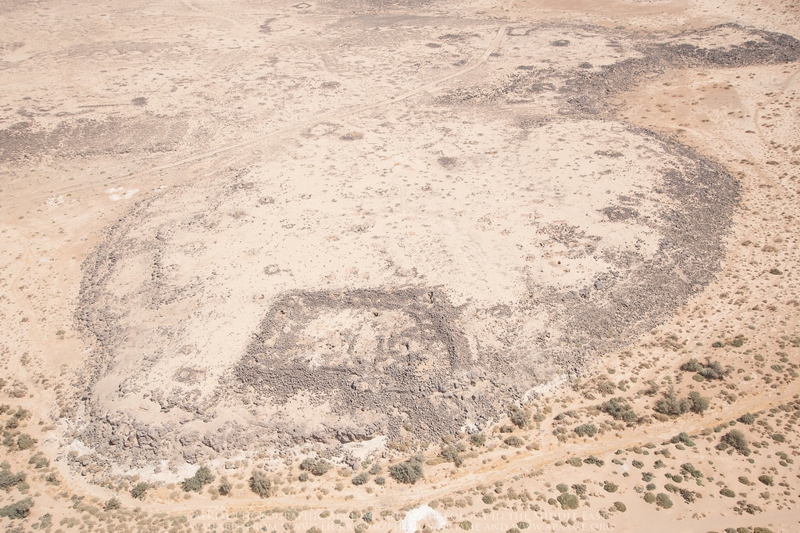 Kerak Crusader Castle%2C 87-31tb.jpg
Description:
Located on a low basalt bridge overlooking Wadi Uweinid, at the Middle Badia, at Zarqa provision, 15 km southwest of Azraq, overlooking the Wadi Butm. It was built as a Roman Fort in the third AD to protect the source/ mouth of Wadi as-Sirhan in the 3rd and 4th Centuries AD.
The medieval Arab historian el-Maqdisi mentions Uweinid (el-Awnid) as being on the caravan and postal route from Amman to Arabia via Wadi Sirhan. (Khouri, 1988). Most of the natural vegetation is still intact, climate is classified as a mid-latitude desert, and the soils dominated by calcium carbonate as powdery lime or concretions (Chinci world atlas web site).
The fort was designed with a central court and rooms on the inside of the outer walls. None of the buildings is reported to have stood more than one storey high, except for the tower inside the fort at Qasr Uweinid. The size of Qasr, is about 0.25 ha. (0.6 acres) in area (www.alextravelblog.co). The plan of Uweinid is irregular with a projecting bastion incorporating a small tower (about 8.5 m ) at the south west corner, where a small entrance gate is located. Between the entrance and the tower lies the inscribed lintel . Qasr Uweinid must have been dependent on the large fort, Qasr Azraq, which stood a few miles away beside the northern pools at the heart of the Azraq oasis. Later during early Arab times, Uweinid is known to have been used as a caravan stop en route from Arabia to Amman.