Mosque Name: White Mosque
Country: Israel
City: Ramla
Year of construction (CE): 1318
Some sources claim there was a structure on this site built around 700-750
GPS: 31.927568 34.865970
Gibson Classification: Unknown
Archnet: https://archnet.org/sites/3728
Description:
The White Mosque is an Ummayad mosque in the city of Ramla, Israel. Only the minaret is still standing. According to local Islamic tradition, the northwest section of the mosque contained the shrine of a famous Islamic Prophet, Nabi Salih. The minaret is also known as the Tower of the Forty Martyrs. Muslim tradition dating back to 1467 CE claims that forty of the prophet Muhammad's companions were buried in the mosque, which influenced an erroneous Western Christian tradition from the 16th century that the White Mosque was originally a church dedicated to the Forty Martyrs of Sebaste.
Today only the minaret survives, but it is possible to work out the foundation of the mosque and measure the Qibla direction. It faces too far west to be classified as a Petra or Between qibla.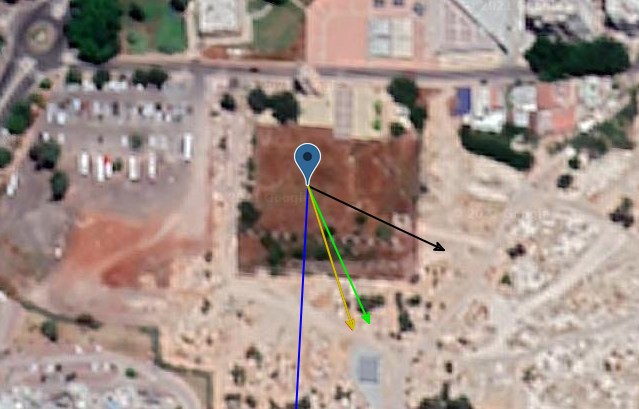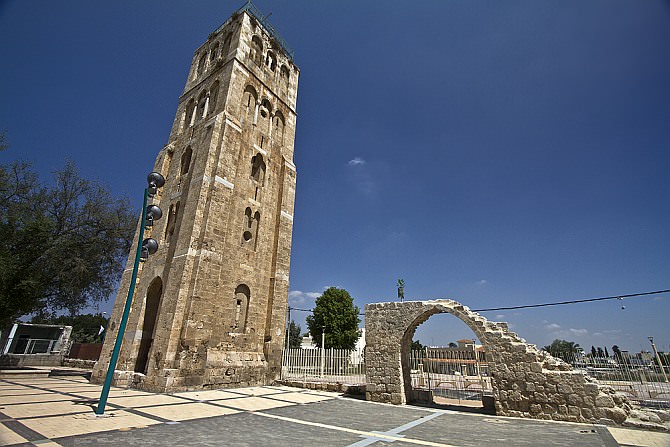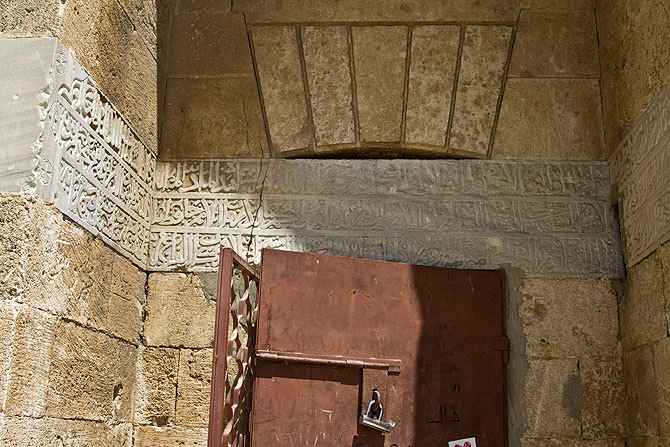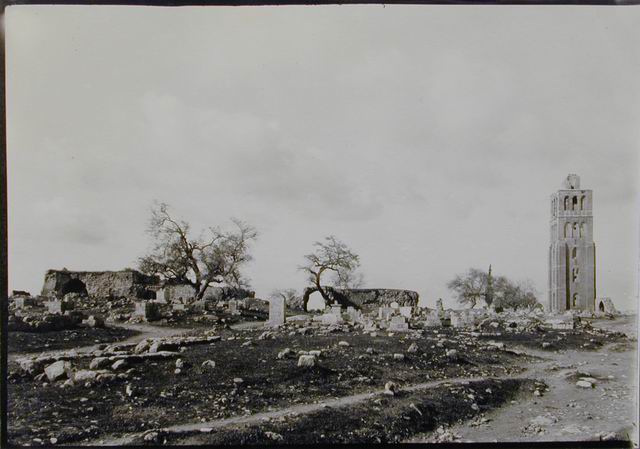 Resources:
Kaplan, Jacob, 1959. "Excavations at the White Mosque in Ramla", ʿAtiqot English Series 2: 106-115.
Rosen-Ayalon, Miryam, 2006. "The White Mosque of Ramla: Retracing its History", Israel Exploration Journal 56(1): 67-83.
Torgë, Hagit, 2018. "Ramla Between al-Muqaddasī and Nāṣir-i Khusraw", Cathedra 166: 47-68 (in Hebrew).
Cytryn-Silverman, Katia, 2010. "The Ceramic Evidence", in: Oren Gutfeld, Ramla: Final Report on the Excavations North of the White Mosque, Qedem 51, Jerusalem: the Hebrew University, 97-211.
Nol, Hagit, 2019. "Dating Early Islamic Sites through Architectural Elements: A Case Study from Central Israel", Journal of Islamic Archaeology 6(1): 41-80. https://journal.equinoxpub.com/JIA/article/view/12849
Also see:
The Construction of an Islamic City in Palestine. The Case of Umayyad al-Ramla Author(s): Nimrod LuzSource: Journal of the Royal Asiatic Society, Third Series, Vol. 7, No. 1 (Apr., 1997), pp. 27-54Published by: Cambridge University Press on behalf of the Royal Asiatic Society of Great Britainand IrelandStable URL: http://www.jstor.org/stable/25183294
Katia Cytryn-Silverman, « The Mamluk Minarets of Ramla », Bulletin du Centre de recherche français à Jérusalem [Online], 21 | 2010, Online since 01 March 2011, connection on 20 April 2019. URL : <http:// journals.openedition.org/bcrfj/6409>