Mosque Name: Haidra Umayyad Mosque
Country: Tunisia
City: Haydra
Year of construction (AD): 700-800 CE
GPS: 35.565529° 8.453322° Approx
Gibson Classification: Unknown
Description:
Haïdra (Arabic: حيدرة) is a municipality in western Tunisia, containing the ruins of Ammaedara, one of the oldest Roman cities in Africa. The Third Augustan Legion (Legio III Augusta) was installed in Ammaedara in 30 BC where they built their first fortress. From here the legion was partly responsible for the urbanisation of the North African provinces, building roads and other infrastructure. Its ruins include mausoleums, Byzantine fortresses, underground baths and a church.
Located more than 250 kms southwest of Carthage, the site of Haidra (ancient Ammaedara) is considered one of the largest in Tunisia today. Crossroad major roads, placed on the tracks of Carthage in Tebessa (Theveste in Algeria), and Tabarca in Gafsa in the south, the city is a Roman creation since it moved here in the first century AD the famous Third Legion Augustus, who was responsible for Roman victory over the Berber tribes and the beginning of the Romanization of the region.
An Umayyad mosque was identified by several columns, and the internal organization of the structure Its size is: 9.5 and 12.5. However, we could not locate this structure, despite the photograph below.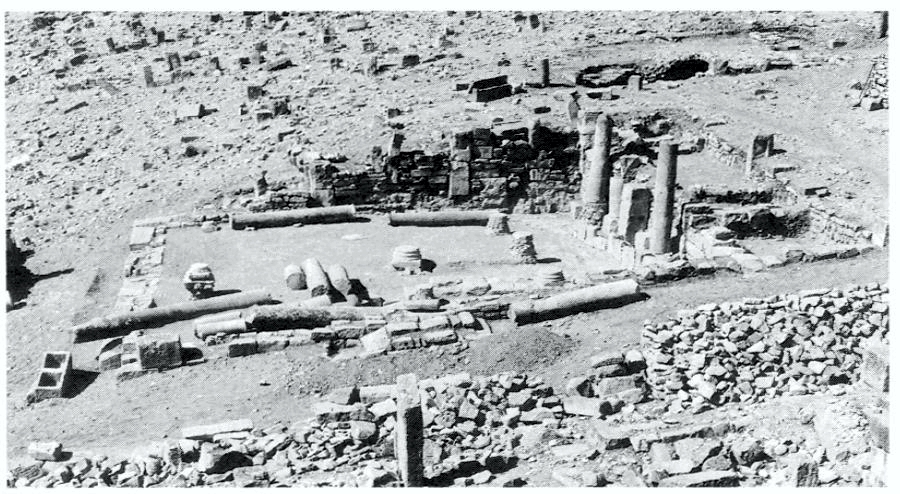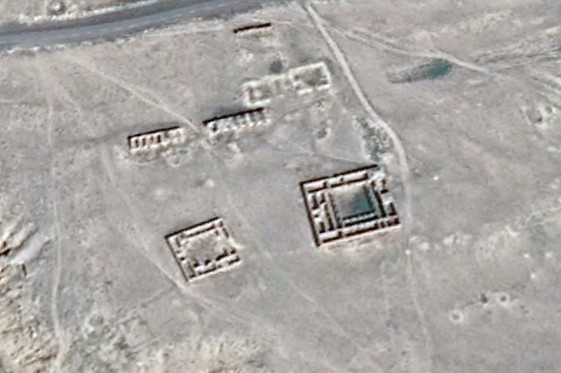 References:
Baratte, François, 1996. "Recherches franco-tunisiennes sur la citadelle byzantine d'Ammaedara (Haïdra)", Comptes rendus des Séances de l'Académie des Inscriptions et Belles-Lettres 140(1): 125-154. https://www.persee.fr/doc/crai_0065-0536_1996_num_140_1_15568
Fenwick, Corisande, 2013. "From Africa to Ifrīqiya: Settlement and Society in Early Medieval North Africa (650-800)", al-Masāq 25(1): 9-33. https://www.tandfonline.com/doi/full/10.1080/09503110.2013.767008