Bozrah was the capital city of the Edomites, once they settled from their nomadic lifestyle. It is located in modern day Jordan along the King's Highway.
The photo below, taken from the west side looking eastward shows how the city was protected on all sides by a steep cliff. The flat topped area was where the ancient city stood along with agricultural areas. This flat mountain top was connected to the hills behind by a narrow causway several houses wide. The main city gate was here with high walls and fortifications. This location provided Bozrah with a natural fortress-like location and city walls were only minimally needed. The sides of the hills have trees on them, to give you an idea of the scale.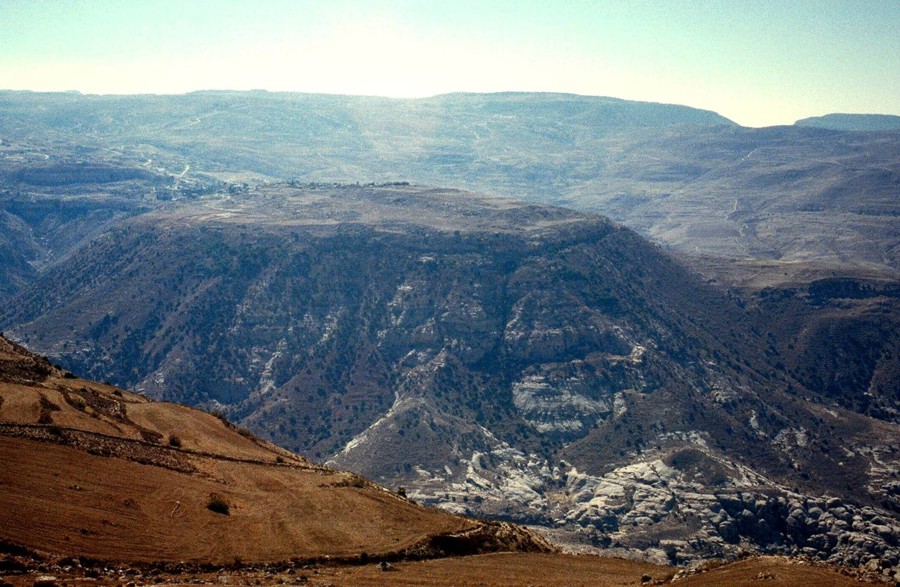 A great deal of confusion has come about by people confusing Mount Seir with this location. Rather, Mount Seir was the mountains of Petra. Petra was also NOT the capital city of the Edomites. Also Bozra was not Sela, nor was Petra Sela. Sela is in the next valley to the left of the photo above. It was a unique rock, a natural fortress, that could easily be defended.