Mosque Name: Nahal La'ana Mosques

Country: Negev

City: Rural, Negev Highlands

Year of construction (AD): 700-799

GPS: 30.711502 34.657672

Original Qibla: Unknown

Rebuilt facing Mecca: never

Description:

The mosque and farm excavated in Nahal La'ana during the Negev Emergency Survey were part of a settlement complex adjoined by large tracts of terraced farmland (Nahlieli and Israel 1988). The prayer room (5 m2; 1.8 m high) is in the southern wing. In the mounds of ash found near the structure were sherds characteristic of the end of the Byzantine and Early Islamic periods, and several Umayyad coins dating to the seventh and eighth centuries C.E.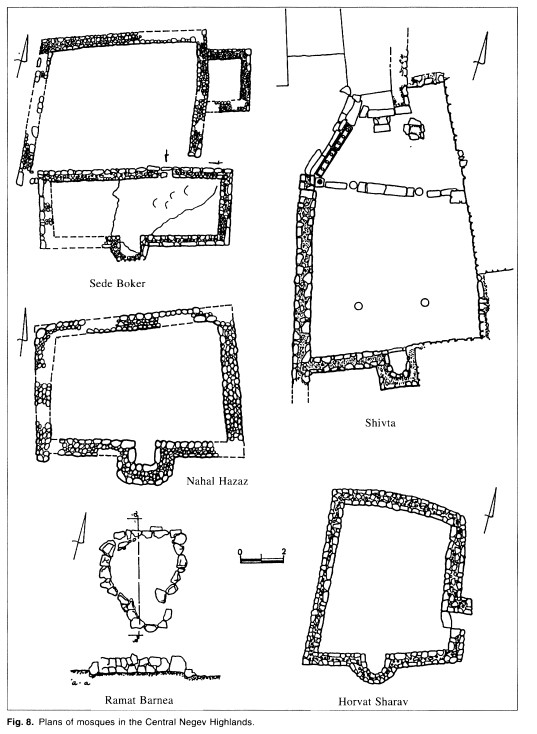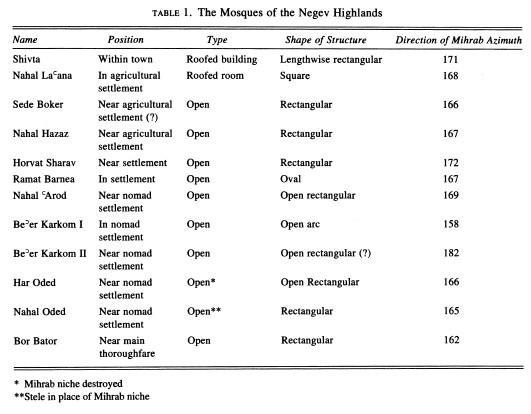 Information taken from:
Early Mosques in the Negev Highlands: New Archaeological Evidence on Islamic Penetration of Southern Palestine Author: Gideon Avni Bulletin of the American Schools of Oriental Research, No. 294 (May, 1994), pp. 83-100