Mosque Name: Shuaibiyah Mosque

Country: Syria

City: Aleppo

Year of construction (AH):

Year of construction (AD):

GPS: 36.198713 37.152282

Archnet: sites/3718

Gibson Classification: Rashidun Mosque: unknown, most likely Petra qIbla

Gibson Classification: 12 century renovation: Between qibla




Description:

Originally a Rashidun mosque stood on this site, built by Umar ibn al-Khattab in 636 behind an Antique tetrapylon. It is believed to be the first mosque in Aleppo. If anything exists from this phase of the buildin, it would be in the part of the porch of the later building. Gibson feels that this section of the mosque faced Petra in Jordan at an angle of 194 degrees. However, he classified the original mosque qibla as unknown until further study can be done.

In 545/1150–51 Nûr al-Dîn constructed a larger mosque and the Madrasah al-Shu`aybîyah, along with a fountain on the western side. This complex is located just inside Bab Antakiyya in the old city of Aleppo. It was established by Nur al-Din Mahmud ibn Zangi as a shafi'ite institution dedicated to the memory of his jurist Shu'ayb ibn Ali Hasan.

The madrasa was remodelled numerous times in its lifetime and now lies in ruins. An entablature in classical style crowns the stone portico; it is decorated with Quranic and historical inscriptions in kufic script, and intricate arabesque bands of leaves scrolls and tendrils. The historical inscription testifies to the erection date of the complex and gives the name of the architect, Sa'id al-Maqdisi ibn Abda-Allah. This is one of the last appearances of the kufic script on Aleppan monuments. A short stone minaret was added on top of the portico at a later date.

The door to the madrasa, below the porch, has a wide lintel built of joggled voussoirs that form geometric motifs. Similar stones were used to make the shallow arch above the lintel. The hall was composed of two rows of six cross vaults, carried on two monolithic columns at the center with Corinthian capitals. Shuaybiyya was restored in 2007.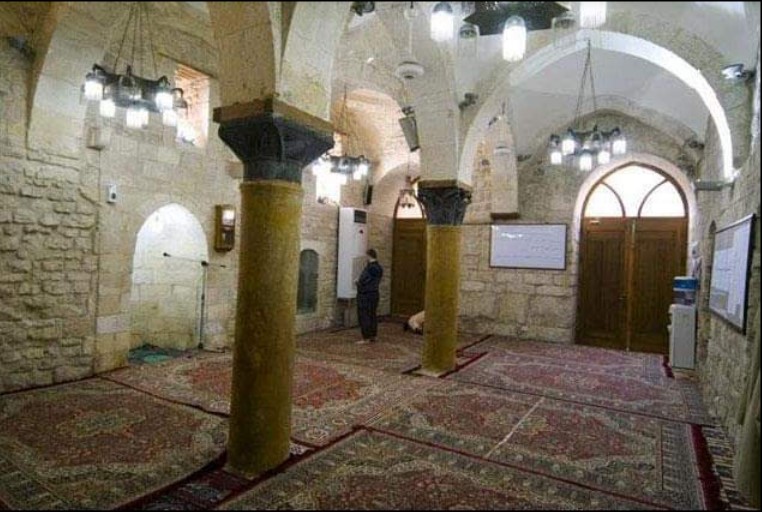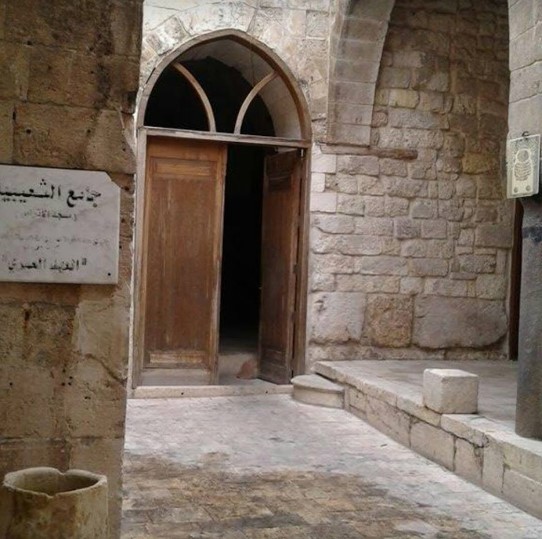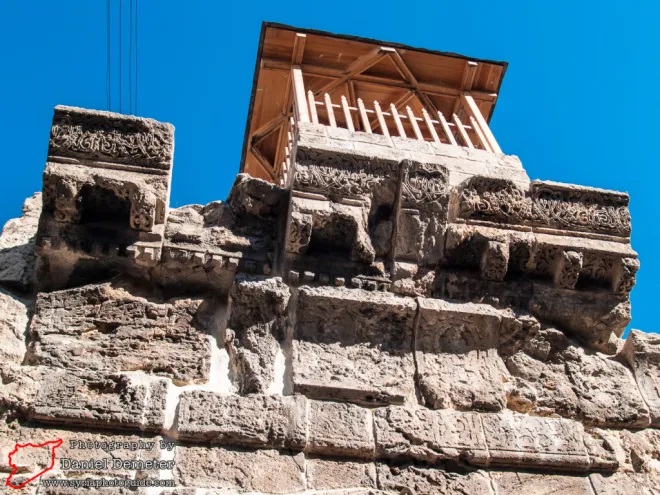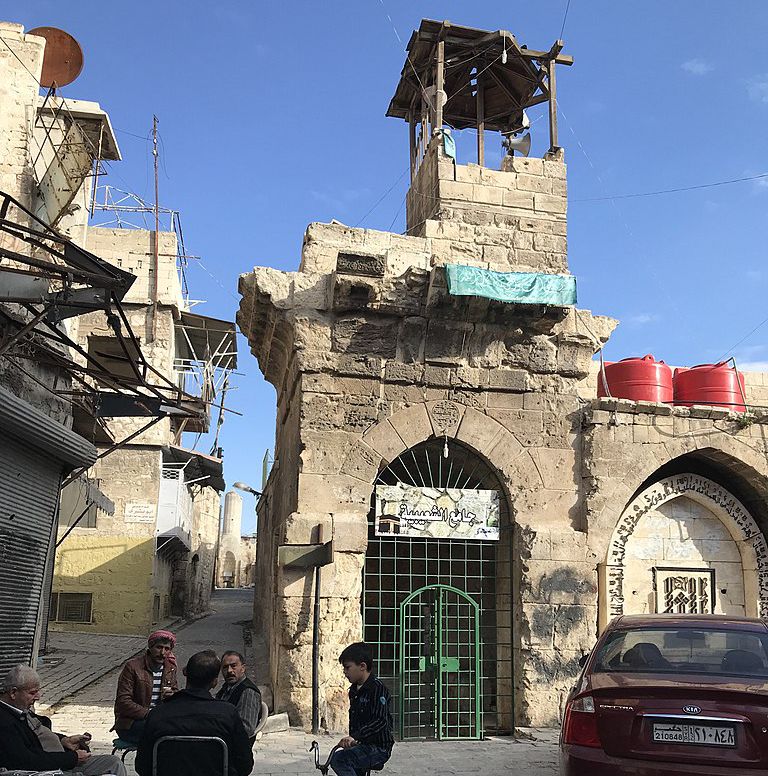 Sources:
Allen, Terry. "Madrasah al-Shu'aybiyah". 2003. In Ayyubid Architecture. Occidental, CA: Solipsist Press. http://www.sonic.net/~tallen/palmtree/ ayyarch/ch2.htm#alep.mshu [Accessed August 2, 2005].
Herzfeld, Ernst. Matériaux pour un Corpus inscriptionum arabicarum. Part 2: Syrie du nord. Inscriptions et monuments d'Alep, vol. 1, pt. 1, p. 222-227. 2 vols. in 3 parts. Cairo: Institut Francais d'archéologie orientale, 1954-1956.
Qalaji, Abd al-Fattah Rawwas. Halab al-Qadimah wa al-Hadithah, 89-90. Beirut: Mu'assassat al-Rissala, 1989.
Raby, Julian. "Nur Al-Din, the Qastal al-Shuaybiyya, and the "Classical Revival"" Muqarnas21, (2004): 289-310.
Tabbaa, Yasser. "The Architectural Patronage of Nur al-Din." Thesis (Ph.D), New York University, 1982.