Mosque Name: El Naranjal de Almagro
Country: Spain
City: Cordoba
Year of construction (AD): 800-899
GPS: 37.875339 -4.793393
ArchNet:
Gibson Classification: Unknown
Description:
Date of the mosque according to former research was the 9th-10th century. Date basis was: historical texts, mosque parallels, inscriptions, datable objects, C14, stratigraphy, construction techniques, and pottery. Early datable evidence pottery from the site, the 9th-10th century Concluded date for the mosque 801-899 Size of the mosque is 16x9.5 meters A horseshow mihrab is present.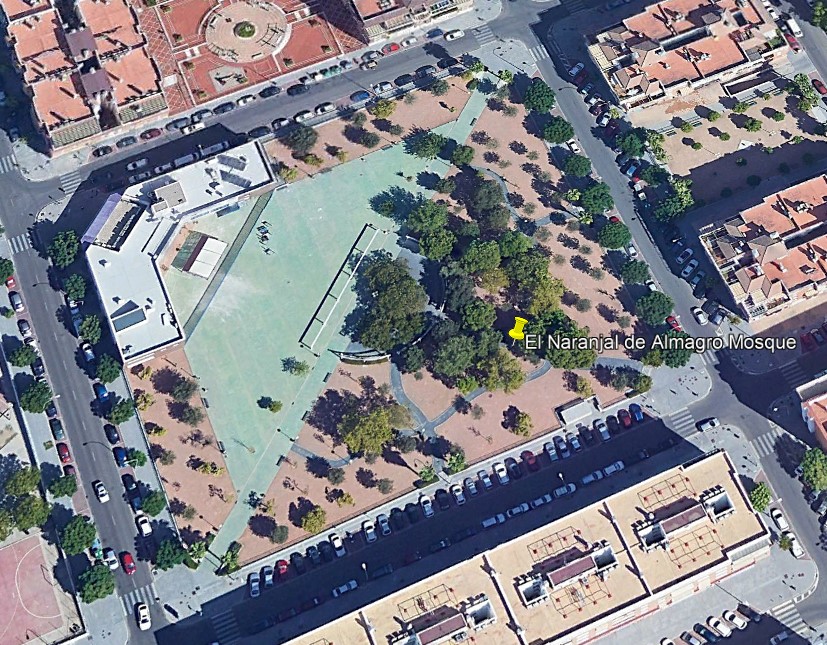 References:
Camacho Cruz, Cristina, Haro Torres, Miguel, Lara Fuillerat, José Manuel, and César Pérez Navarro, 2004. "Intervención arqueológica de urgencia en el arrabal hispanomusulmán 'Casas del Naranjal'. Yacimiento 'D' ronda oeste de Córdoba", Anuario arqueológico de Andalucía 2001/3(1): 210-230.
Camacho Cruz, Cristina, 2018. "Evolución del parcelario doméstico y su interacción con la trama urbana: el caso de los arrabales califales de Córdoba" [Evolution of the domestic plot and its interaction with the urban fabric: the case of the caliph slums of Cordoba], Arqueología y Territorio Medieval 25: 29-65. https://revistaselectronicas.ujaen.es/index.php/ATM/article/view/3709
Calvo Capilla, Suzana, 2014. Las mezquitas de al-Andalus, Almería: Fundación Ibn Tufayl de Estudios Árabes, 569-571.