The Ancient Maritime Sea Route: 250 BC - 250 AD
During the period between 250 BC and 250 AD, a maritime sea route existed between Alexandra in Northern Africa and China. As trade took place along this route, a number of kingdoms rose to power, flush with finances from trade. These kingdoms all came into being around the same time, and all waned around the same time. The map below illustrates the route. Arab and Indian dhows sailed down the Red Sea to Palk Bay in Sri Lanka. Indian dhows traveled from India as far as Malacca where they met Chinese junks. Some Chinese junks traveled as far as Sri Lanka where they met Arabs. Individual sections of this ancient maritime trade route are dealt with in detail through the menus below.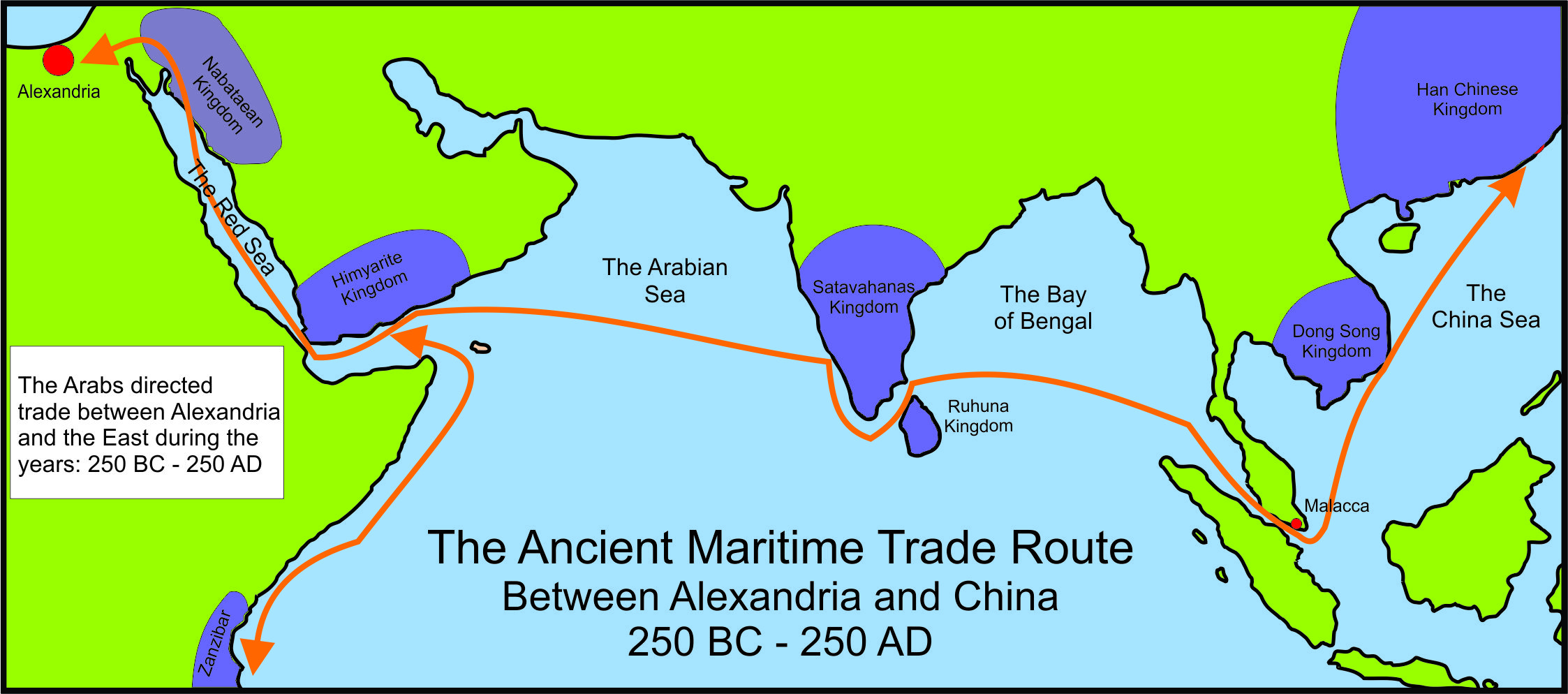 Below are some of the possible stopping places from Sumharam Port (in Oman) and then the ports around the Arabian coast to Aila (Aqaba) and then the land journey to Alexandria. Click on the photograph to go to the places listed.