by Dan Gibson, Julie Gibson, David Hammond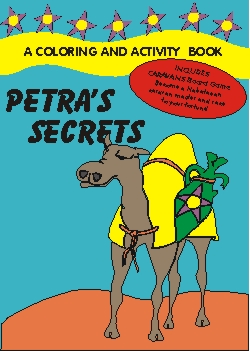 A children's educational and activity book about the ancient Nabataean Empire. Children color their way through the story of the Nabataeans, and they can work on many educational and entertaining activities.
This Ebook does not contain the Caravans Game, which is in the middle of the print edition. The Caravan Game is a separate file. It is also in pdf format so you can print the pages on your printer for you children to colour or do the activities.